You've heard the adage that "Breakfast is the most important meal of the day." It's amazing how a well-balanced breakfast can change how our bodies function during the day. This makes breakfast the ideal time to sneak in supplements like a liquid multivitamin into your morning tea, juice, water, smoothies, you name it!
The Staples of a Nutritious Breakfast
Even for the most energetic morning person, finding the time to prepare and eat a perfectly balanced breakfast every day can be a challenge. Doctors typically recommend that you have these elements in each breakfast:
Real, whole food ingredients like fresh fruits and vegetables. 

Protein (eggs, breakfast meats, tofu)

Whole grains (oatmeal, whole grain flour, etc.)

Healthy fats (avocado, nuts, legumes, seeds, olive oil) 
If you're the type (like many) to opt for a quick smoothie or protein bar before you hit the road in the morning, you can still make sure to start your day off with proper nutrition for supported energy, mental clarity, mood, and peace of mind knowing that your body is taken care of. 
We think the best and easiest way to do this is by adding a daily liquid multivitamin into your morning routine.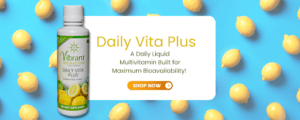 Why Incorporate a
Liquid Multivitamin
into Your Routine?
Taking a multivitamin at the start of your day can help you keep up the daily habit by setting a routine, and ensuring your body has the best chance to function normally throughout the day. 
While taking capsules or gummy multivitamins is an option, a liquid multivitamin is ideal because liquid multivitamins have a higher bioavailability percentage than normal capsules or gummies. 
Bioavailability in vitamins is the percentage of nutrients that successfully enter the bloodstream to be distributed to the necessary areas of the body instead of working their way through the digestive system, where they are rendered ineffective. If you're looking for the best bang for your buck, liquid vitamins are the sure way to go.
The other great benefit of a liquid vitamin is that you can easily add it to your morning beverage of juice (or acai bowl, chia pudding, etc) and then you don't have to worry about supplements for the rest of the day. 
Learn more about Daily Vita Plus's 13 essential nutrients. 
Daily Vita Plus with Vibrant Nutraceuticals
We know that Daily Vita Plus makes a positive impact in our customers' lives because it's one of our longest-running products! 
Unlike other multivitamins out there that are easily forgotten and leave customers wondering if they're actually making a difference in their bodies, we hear testimonies of customers saying that they actually feel the difference when they stop taking Daily Vita Plus.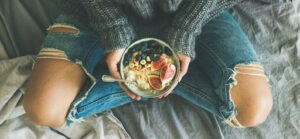 With recommended daily values of 13 essential vitamins including Vitamin A, C, D, E, K, B1, B2, B3, B6, B12, Folate, Biotin, and Niacin, you're sure to start your day off with better nutrition.
Vibrant Nutraceuticals
Learn more about our story and all of our products on the Vibrant Nutraceuticals website. Check out information for our Silica Supplement that pairs well with the Daily Vita Plus for healthy hair, skin, and nails.