How to be a more vibrant person
Since all of our lives have been impacted by the COVID-19 pandemic and subsequent shelter in place orders, it has been difficult to maintain a level of vibrance in day to day life. Many of us are stuck indoors with nothing but remote jobs and classes to pass the time. Despite the monotony and frustration that has come from this situation, there are plenty of ways to be more vibrant.
Now is the perfect time to appreciate the small things and use our sudden free time to live better. Challenge yourself to be more productive and creative. Get wild and do something you've never done before like learning a new skill or hobby. Most importantly, give yourself time to connect with the people around you. Reach out to family and friends and appreciate the good they bring to your life. In the face of something so overwhelming, it is important to focus on self-improvement, community values, and trying to live happier.
The perfect combination of consistency and craziness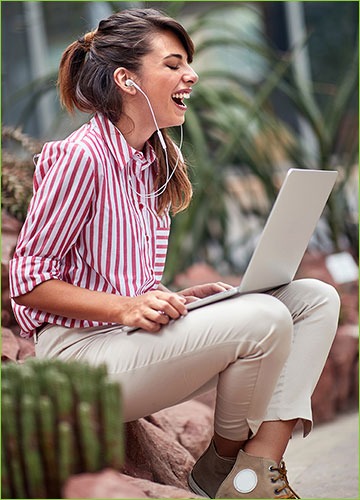 Despite the newfound absurdity of our lives, the pandemic has given way to a surprising amount of consistency in many of our daily lives. While that consistency can seem like a blessing at first, it can quickly turn into tedium. Fortunately, consistency gives you an opportunity to branch out of your comfort zone and start to live vibrantly.
Being more vibrant doesn't just come from personal improvement. Now is the time to help others and reach out to the most vulnerable members of our communities. From people affected by the virus to those who have been hit hard by the current economic circumstances, our most underprivileged communities are experiencing the worst of this situation.1 If you don't know where to start, speaking honestly about your inexperience and asking questions is a good way to learn. Living happier is easier for some than for others, so it's crucial to lift up those that must struggle to find vibrancy in their lives.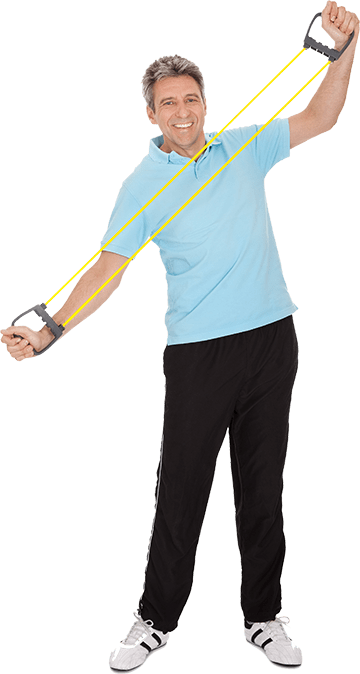 Take care of yourself
Before you can take care of others, you must take care of yourself and, most importantly, take care of your body. Whether you like to work out at home or outdoors, making sure to stretch and exercise regularly does wonders for your physical health.2
If you're a little older and struggling to stay physical, there are a variety of supplements to help with flexibility as you age. You may also consider one of the many immune boosting supplements available on the market. At Vibrant Nutraceuticals, we offer a broad catalog of products designed to keep you healthy and help you live vibrantly every day.
---
References
1 COVID-19 in Racial and Ethnic Minority Groups , Centers for Disease Control and Prevention.
2 The Importance of Stretching , Harvard Health Publishing.

NOTE: The Centers for Disease Control and Prevention and Harvard Health Publishing, have not reviewed or approved the above article.