How to proactively protect yourself against germs on planes
With many of us going back to school, work, or simply visiting family for the holidays, more and more people are taking the risk of flying during a pandemic. Though travel may be necessary for some, it doesn't change the fact that airports and planes are hotbeds for germs and bacteria.
If you're deciding what to bring in your carry on for an upcoming flight, you might be wondering what protective equipment and sanitizers you should pack. Here are our tips on how to avoid germs on planes so you can enjoy your vacation worry free.

Once you're on board, your best weapon is hand sanitizer
Reducing your exposure to germs once you board your flight is difficult, but not impossible. We recommend that you pick a window seat. Not only are most flights leaving middle seats open to allow for social distancing, but aisle seats are considered to be higher touch areas and therefore one of the riskier seats to choose. Furthermore, studies show people who sit in window seats are less likely to get up and move around the cabin during the flight, making them less likely to encounter harmful contaminants.F1
After you pick your seat, try to keep your tray shut. Airplane tray tables are one of the germiest objects you could encounter on a flight, second only to the airplane restroom. If you do need to use the restroom during your flight, washing hands for twenty seconds and using hand sanitizer afterwards will help keep you and the other passengers safe and healthy. Wiping down your area with disinfectant wipes will also help if you do need to use the tray table or come in contact with any other surfaces.
Start preparing your immune system ahead of the flight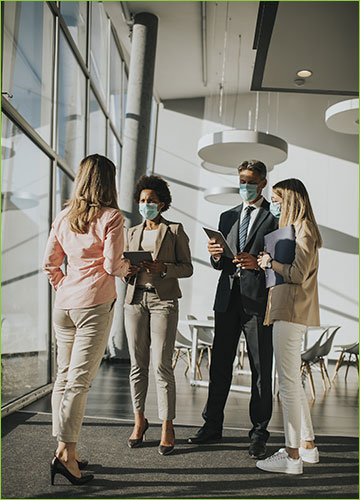 Whether you're preparing for an upcoming flight, returning to enclosed areas for work or school, or venturing out in public, protecting your health and the health of those around you is more important than ever. Strengthening your immune system before you need its protection will make all the difference during your travels.
Check out our immune boosting supplements for everyday use to help enhance your immune system's defenses. As businesses start to reopen little by little, we need to make sure we don't give ourselves reason to regret going back out into the world. We're here to help you do what you can to make your community safe and healthy.
---
References
1 Gendreau, M. A., & Mangili, A. (2005, March 11). Transmission of infectious diseases during commercial air travel., Elsevier Ltd | NCBI.

NOTE: The Elsevier Ltd, and National Center for Biotechnology Information, U.S. National Library of Medicine, have not reviewed or approved the above article.