Silica supplements questions and answers
Since the health benefits of biotin have been debunked, people are scrambling to find a new supplement that helps hair and nail growth. Although biotin supplements turned out to be disappointing, fortunately there is an alternative. Silica supplements have been shown to have similar effects to those advertised by biotin supplements.
Despite being the second most abundant element on Earth, many have limited knowledge about silica's role in the body. However, due to a growing body of research on the potential of silica supplements, there is evidence demonstrating its benefits. We are here to give answers to all your questions about incorporating silica into your diet. For more information about silica supplements, check out the FAQs below.
Where does Silica come from?
Silica is naturally occurring and found in plants, animals, minerals, and even the human body. Many supplements use silica extracted from seafood.1
Does Silica help hair and nail growth?
In short, yes. Studies on silica's role in hair growth reveal that silica supplements do improve hair and nail strength. The exact nature of silica's effect on hair and nails is unclear, but may be due to the element's synthesis with keratin and polysaccharides.2
Is Silica safe to use?
Although silica is not safe to inhale in its particulate form, it is completely safe when ingested orally. Unless you work in a mine, quarry, or construction site, it is unlikely that you will be exposed to harmful silica particles in the air.3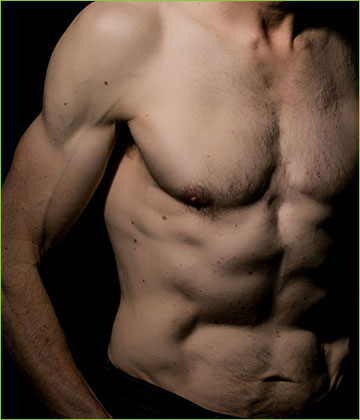 What are the other benefits of taking Silica supplements?
The benefits of silica aren't limited to hair and nails. Additionally, silica has been shown to have positive effects on skin, bone, and connective tissues. Silica supplements have resulted in increased bone strength and volume in osteoporosis patients.4
How much Silica should you take?
While there is not a federally approved daily silica intake amount, research shows that the recommended dosage for an adult is around 20 mg. However, for people suffering from osteoporosis or persistent hair and nail trouble, a dosage of 40 mg is most effective.
Have more questions?
Still have questions about silica supplements? Unsure of how to incorporate silica into your daily diet? Whether you're seeking improved hair and nail growth or simply want to better understand its benefits, contact us to find out if silica supplements are right for you.
---
References
1 Silicon and Bone Health, Europe PubMed Central | NCBI
2 Use of silicon for skin and hair care: an approach of chemical forms available and efficacy , Anais Brasileiros de Dermatologia | NCBI.
3 ibid.
NOTE: The Europe PubMed Central, Anais Brasileiros de Dermatologia, and National Center for Biotechnology Information, have not reviewed or approved the above article.