At Vibrant Nutraceuticals, we work tirelessly with a network of global nutritional innovators and our team of in-house scientists to develop only the best, highest-quality supplements on the market. Our mission is to create products that are just as effective as they are unique, and we want to help you understand the process and intended application behind each of our unique supplements.
This week, we're spotlighting Clear – an all-natural histamine blocker.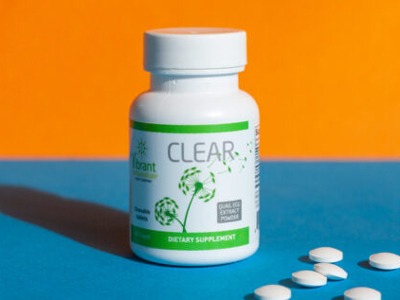 Universal Use
Clear is both effective and innovative, as well as drug-free. Suitable for the whole family, just one tablet of Clear can last for 2 hours and quickly ease your histamine symptoms to keep you running in top shape. Clear can be taken before symptoms even show to fight off histamines before they start to fight you. Take it before work, on your lunch break, or after your afternoon workout to ease allergy symptoms at any time of day. Whether you suffer from serious sniffles through the whole allergy season, or you are noticing mild irritation, Clear can offer you some relief.
Innovative Ingredients
Clear is a unique product all the way down to its raw ingredients. The active ingredient, quail egg powder, is relatively new on the commercial markets in the US, but has global recognition and developed rave reviews because of its scientifically-proven histamine-fighting properties. We keep the ingredient list for Clear short and sweet. There are no unnecessary fillers in this product – simply the active quail egg powder and a small list of supporting ingredients. Our founding scientist partner developed this product based on decades of historical research in the area of studying the benefits of quail eggs, and worked to ensure that Clear's active ingredients are the best naturally sourced support on the market for addressing allergy symptoms. Vibrant Nutraceuticals parent company, The GHT Companies, is the exclusive source in the US for this unique quail egg blend.
Boosting Benefits
Easy-to-take and effective wasn't enough for us when developing Clear. We wanted this product to be better than your typical allergy-fighting tablet. Clear is fast-acting and effective, plus its ingredients are top-of-the-line for supplemental creativity, and there are no drugs in the product that may produce uncomfortable side effects. Additionally, regularly taking Clear to provide histamine relief may also help boost your respiratory health.
Compare Clear to your over-the-counter anti-histamine pharmaceutical containing drugs, and see the difference for yourself.
Vibrant Nutraceuticals is committed to providing holistic health to every member of your family. With a quality-driven approach and a community-first mentality, our product line is curated to meet any and every supplemental need. Learn more about Clear and our other leading supplements on our products page.