Maintaining a healthy exercise routine requires dedication, focus, and proper care of your body before, during, and after your workout. Without proper support, it's possible that exercise may do more harm than good. This is why Vibrant Nutraceuticals is developing new Performance Supplement Bundles to ensure that you are supplying your body with some of the vitamins and minerals it needs to maintain healthy function through all stages of your workout.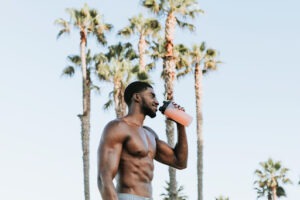 Why Take Performance Supplements for Workouts?
Ultimately, your supplements should work together to support you in all stages of your active lifestyle – from preparing for the workout all the way to recovery. 
Most people with an active lifestyle know the importance of consuming enough protein to build muscle. However, there are a number of other vitamins and minerals that your body could use more of to help protect itself and maximize the effectiveness of your workouts, especially when it comes to joint and ligament support.
Transparent Labs explains that "you need healthy joints to run, land a box jump, lift, and do other forms of physical activity. Your joints can deteriorate over time, which can be extremely painful and negatively impact your workouts." The article continued to state that "joint supplements can help improve joint function." 
Here at Vibrant Nutraceuticals, we believe that a holistic approach to maximizing performance is crucial for proper preparation, endurance, and recovery. You want your supplements to be working for your benefit at all times. With this in mind, we are launching Performance Supplement Bundles where you can SAVE 20% on our best-selling performance supplements. 
Performance Supplements from Vibrant Nutraceuticals
Our Performance Supplement Bundles include three of our top-selling products for performance: Flex Fit Pro, Joint Muscle Plus, and Silica Plus.
Flex Fit Pro
Flex Fit Pro is a whey protein isolate designed to improve performance with natural ingredients. It comes in two flavors: Chocolate Milkshake and Angel Food Cake and is naturally sweetened with stevia leaf extract. 
Flex Fit Pro is a low-fat, low-carb protein source to support lean muscle growth. The whey protein isolate is composed of a proprietary blend of enzymes and three essential BCAAs: leucine, isoleucine, and valine. 
Joint Muscle Plus
Joint Muscle Plus works to maintain healthy joints and muscles, while also aiding ligament flexibility. To function properly, joints need cartilage and synovial fluid. Cartilage is the soft tissue layer on each side of the joint that acts as a cushion to the end of the bones. The synovial fluid between them helps lubricate the moving parts so they move against each other without friction. If these aren't properly supported, you could experience some strain on your joints, especially during and after physical activity. 
With ingredients like glucosamine, chondroitin, and hyaluronic acid, you can support your cartilage and joints with just one ounce of Joint Muscle Plus a day!
Silica Plus
We talk a lot about Silica Plus, and for good reason! It's one of our most popular products. Silica is a trace mineral that our bodies need to promote healthy collagen production and strengthen our joints,  hair, skin, and nails. Collagen is an essential element to healthy bodily function, and when we workout, we need to support its production as much as we can. This is why we consider Silica Plus to be a vital supplement for maximized performance. 
You can learn more about Silica Plus here. 
Flex Fit Pro
Performance Supplement Bundles
You save 20% when you purchase Flex Fit Pro Performance Supplement Bundles! Each bundle is guaranteed to be:
Gluten-Free

Non-GMO

Cruelty-Free

Containing No Artificial Flavors
Keep an eye out for the official release of the Flex Fit Pro Performance Supplement Bundles – COMING SOON!
Vibrant Nutraceuticals
Vibrant Nutraceuticals is committed to providing holistic health to every member of your family. With a quality-driven approach and a community-first mentality, our product line is curated to meet any and every supplemental need. Learn more about our story and product lines.