When we think about nourishing our bodies with performance supplements, we often focus on products that boost our energy levels, optimize our caloric intake, and increase our protein intake. However, one important aspect that often goes overlooked is our joint, ligament, and bone health. For the extra boost your joints and muscles need, we recommend a silica supplement. But what is silica, and how can it help you during a workout?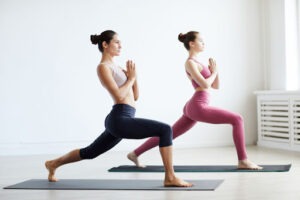 When we're young and our bodies are naturally more limber, it's easy to forget that we need support for every aspect of our bodies, especially for people who follow a consistent exercise regimen. If you don't take measures to provide the nutrients that your joints, ligaments, muscles, and bones need, you are more likely to injure yourself during physical activity.
Here at Vibrant Nutraceuticals, we develop supplements to provide the support you need to help maintain healthy bodily function, even through tough workouts. 
What is Silica?
Silica is a naturally-occurring trace mineral composed of silicon and oxygen that plays an essential role in collagen production. Since our bodies don't create more silica on its own, we need to supplement silica in our diet or by taking a daily dose. 
Healthy collagen production can lead to stronger hair and nails, and more youthful-looking skin. It can be found in many types of foods like leafy greens and brown rice, but it can be hard to monitor your silica intake from diet alone. That's why we typically recommend a daily silica supplement like Silica Plus – a tasteless, liquid form of silica that can be added into your morning coffee or tea, glass of water, protein shakes, pre-workouts, you name it!
To learn more about the benefits of silica, check out this blog post.
Bone and Joint Support During Exercise
There are more than just aesthetic benefits that come from supporting collagen production. According to Livestrong, "besides improving skin elasticity, collagen is an important component of bone structure — without enough of it, your bones can lose density and strength, which is why silica is thought to be good for your skeleton." In the same way, collagen can help improve the strength and integrity of your joints and connective tissue. 
Flex Fit Pro Bundle with Silica Plus
If you're looking for a daily silica supplement, we recommend Vibrant Nutraceuticals' NEW bundle of our top performance supplements to make sure that your body gets the nutrients it needs before, during, and after a workout. 
In the Flex Fit Pro Bundle, you get the Flex Fit Pro Whey Protein Isolate in the flavor of your choice (Chocolate Milkshake or Angel Food Cake), a bottle of Joint Muscle Plus, and a bottle of Silica Plus. 
All three supplements are Certified Gluten Free, non-GMO, and cruelty-free. By bundling these items, you can SAVE 20% without having to purchase smaller portions of each supplement!
Discover more about the Flex Fit Pro Bundles and how they can assist you through all the stages of exercise in this blog post. 
Vibrant Nutraceuticals
Vibrant Nutraceuticals is committed to providing holistic health to every member of your family. With a quality-driven approach and a community-first mentality, our product line is curated to meet any and every supplemental need. Learn more about our story and product lines.