It's time to stock up on your stocking stuffers! All Vibrant Nutraceuticals supplements are Buy 3, Get 1 Free* from Dec 1, 2021– Dec 31, 2021!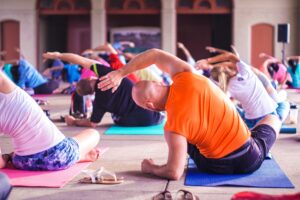 Whether you're stocking up on supplements for yourself or as gifts to loved ones, now is the perfect time to fill up your cart and save some cash.
Which Supplements Are On Sale?
You heard us right – ALL Vibrant Nutraceuticals products qualify for the Buy 3, Get 1 Free* promotion. 
Here are some of our most popular products for you to consider:
The solution to healthier skin, hair, nails, and lungs. 
Designed to provide strength and flexibility to connective tissue, joint cartilage, hair, skin, nails, and even blood vessels to support heart health. 

Essential Mineral. Silica is needed on a daily basis, and since the body cannot create its own, it must be externally supplied. 

Enhancements with ionic minerals and Glucono Delta Lactone may provide for better bodily absorption and greater mental alertness.
The all-natural, drug-free solution to ease seasonal discomfort.
Fast-Acting. Designed to ease seasonal discomfort in less than 15 minutes. May also improve respiratory health.

Family Friendly. Children, grandparents, and everyone in between can take this product.

Ready to take as-needed. Take a tablet any time of day. One dose generally lasts 2 hours. Maximum of 6 doses per day.
The natural, chamomile-flavored ​​sleep-enhancing aid.
Highly Effective Sleep Aid. Each gummy contains a robust 5mg of melatonin to help you sleep better for longer.

Don't let a sugar high interfere with quality sleep. Each Melatonin Gummy contains less than 1 gram of total sugar. 

Enjoy an extra calming boost from these gummies' mild chamomile flavor.
The no-grit fiber and prebiotic.
Gluten-free

May help increase probiotic levels in the large intestine and maintain healthy bowel movements.

Flavor-Free. Clear, smooth, and taste-free, ClariFiber can be combined with any food or liquid, hot or cold.

100% Natural Fiber. ClariFiber contains 14 grams of natural fiber in every serving (50% of your recommended daily fiber intake).
To explore our full selection of products on sale, visit our website here.
*Deal only applies to consumers who purchase 3 of the same product
*Valid from December 1-31, 2021 only
About Vibrant Nutraceuticals
Vibrant Nutraceuticals is committed to providing holistic health to every member of your family. With a quality-driven approach and a community-first mentality, our product line is curated to meet any and every supplemental need. Learn more about our story and processes.