Most histamine blockers available on the market don't taste like anything. Here at Vibrant Nutraceuticals, we wanted to create a product that would not only support your immune health, but also provide an enjoyable experience for the whole family. That's why we created Clear Gum: an all-natural histamine blocker gum that supports your respiratory and immune system even amidst the most intense seasonal irritants.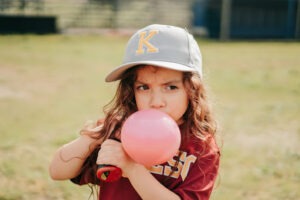 A
Natural Histamine Blocker
For Picky Kids
Children are often affected by seasonal irritants. If you struggle to convince your child to take their vitamins or even a quick histamine blocker before they go to the park or soccer practice, Clear Gum may be the answer – providing a fun and delicious way for them to get the support they need. It comes in three delicious flavors: Green Apple, Mint, and Cinnamon, making it a perfect treat for any kid. 
No Harmful Chemicals
Clear Gum is an all-natural product, just like all of our supplements at Vibrant Nutraceuticals. Our products are drug-free, non-GMO, gluten-free, cruelty-free, and contain no artificial colors. Clear is made with our proprietary quail egg powder mix, stevia leaf extract, and naturally occurring flavors. We were able to develop a powerful product without compromising our promise to deliver nothing but the cleanest ingredients to you and your family. 
Clear Gum is a Fast and Effective Natural Histamine Blocker
When you take a natural histamine blocker, you are likely looking for quick results. When we created Clear Gum, we wanted to ensure that it not only was fast-acting but also long-lasting. It only takes 15 minutes to make its way into your system and the effects can last up to two hours. For best results, chew a piece of Clear Gum before you start an outdoor activity.
Vibrant Nutraceuticals
Vibrant Nutraceuticals is committed to providing holistic health to every member of your family. With a quality-driven approach and a community-first mentality, our product line is curated to meet any and every supplemental need. Learn more about our story and product lines.