There's no better way to enjoy spring than to be outside, but with the changing season comes seasonal irritants that can make you and your children miserable even on the most beautiful spring days. Vibrant Nutraceuticals has developed Clear™ Gum, a natural histamine blocker, to provide support during sniffle season in a tasty and fun way. 
What is an H1 Histamine Blocker?
H1 histamine blockers work to discourage our bodies from interacting negatively with common seasonal irritants, helping to provide temporary relief for anyone who wants to spend time outdoors in the spring and summer.

How Clear™ Gum Works
Clear™ Gum works as an H1 histamine blocker due to Vibrant Nutraceuticals' proprietary common quail egg blend – EZ Clear™. Through decades of research, quail egg powder has been scientifically proven to help maintain healthy histamine levels.
It all began in the 1970s when French physician Dr. G. Bruttmann noticed that quail egg farmers were not affected by seasonal irritation. Upon investigation, his theory that quail eggs were a natural support for those with seasonal histamine sensitivity was confirmed.
All-Natural
Histamine Blocker
Gum From Vibrant Nutraceuticals 
With Clear™ Gum, you get the benefits of an all-natural H1 histamine blocker in a delicious and accessible piece of gum.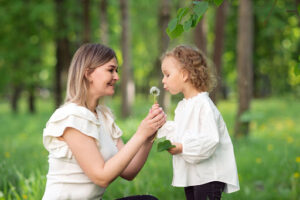 This all-natural product takes action within 15 minutes, so you and your family can feel the effects quickly and stop stressing about seasonal irritations. It's easy to throw the bottle in your bag and take on the go-to soccer games, family picnics, trips to an amusement park – you name it!
Chew a piece of gum anytime, anywhere. One dose can help you to maintain healthy histamine levels for about two hours at a time.  
Clear™ Gum's Three Delicious Flavors
All of our gums are sweetened with stevia plant extract, are non-GMO, gluten-free, cruelty-free, and have no artificial colors. Your entire family can seek relief guilt-free.
Mint
For a cool, fresh taste, try our Mint Clear™ Gum. This is the perfect flavor for those trying a histamine blocker gum for the first time. It's a classic flavor with fast-acting seasonal support.
Green Apple
The Green Apple Clear™ Gum is ideal for kids and those with a sweet tooth. The crisp flavor of the apple and the sweetness from the stevia plant extract makes for an enjoyable treat.  
Cinnamon
Need a little spice with your seasonal support? The Cinnamon Clear™ Gum is the right mixture of "sugar" and spice – without the actual sugar to worry about. 
Learn more about the benefits of quail egg powder.
Seasonal Support for the Whole Family
For a fun, affordable, and tasty way to help your whole family stay sniffle-free this spring and summer, try Clear™ Gum. From kindergarteners to grandparents, all can reap the benefits of the natural histamine blocker gum. Shop all three flavors of Clear™ Gum here and check out the Vibrant Nutraceuticals website to learn more about our products.